Why you choose Bariq
Because it's certified mask
Our Facilities
Where To Find Bariq
In Markets

Pharmacy

Hospitals
In Markets
Good Quality
Good price
For The Whole family
Pharmacy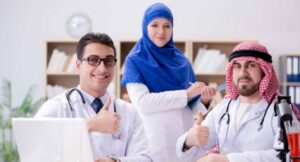 Good Quality
Rinse free and non sticky.
Dermatologically tested.
Hospitals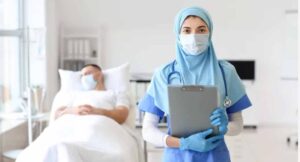 Quick drying formulation
With Aloe Vera Extract
feeling soft and refreshed
Working Process
Professional Production Process
The manufacturing process of exporting the mask is guaranteed to be absolutely clean and in compliance with given medical requirements.
Factory area is sterilized absolutely to ensure absolute safety.
Raw materials
Develop the three layers of fabric in the masks
Fold, weld & cut
sandwiches the filter material and metal nose piece
Sterilization
High levels of ozone for 20 minutes to sanitize
Bagging
We are committed to fighting this pandemic
We are the factory of Bariq Industrial Company in the second industrial city in Riyadh Kingdom of Saudi Arabia We manufacture  three ply face masks  of medical and non-medical type in various colors, blue, white, black, green, violet and pink to provide maximum protection for users, women, men and children, and we use the best raw materials for production according to international medical standards. We also manufacture many other masks, such as KN95 and Bariq Queen, We have obtained the license of the Saudi Food and Drug Authority and the license of the US Food and Drug Administration. We also obtained the ISO 9001-2015 certificate, the medical ISO 13485. We have sent Applus lab to the IP Plus laboratory in Barcelona, ​​Spain, which is officially accredited by the European Union On the quality certificate. We also obtained a certificate of conformity to European specifications and a certificate of conformity to American specifications ASTM F2100
The smoldering line during an epidemic is the respiratory droplets ejected by infected people while talking, coughing and sneezing. Some people can be contagious and do not realize it in crowded public places, so it is recommended to use masks in such circumstances to protect against the risk of infection.
If you do not have any of the symptoms of COVID-19, it is recommended to use non-medical masks
Medical masks are recommended if you or a member of your family is at risk of contracting COVID-19, are 60 years of age or older, are caring for someone with COVID-19, or have symptoms of COVID-19, you should wear a medical mask to protect others.
His Excellency
the Deputy Minister of Industry
Our Benefits
Why Choose Bariq
We are committed to fighting this pandemic, and we thank and support those who are keeping the world protected.
Local industry
Built and running by Saudi Arabia Hand
Global Expert
Our Experts are following the latest tech in the market
READ OUR BLOG
Featured News and Advices
Homepage 1